Insights, Services and Products to Support Your Ranch
Cargill and our team of trusted professionals will partner with you to build a nutritional program that integrates our feeds, minerals and services to provide you a solution that fits your specific environment.
Achieve optimal results with your pasture herd by utilizing the proper products at the proper time. Our portfolio of beef minerals, additives and feed products will help you succeed.
FESCUE EMT
Beef Range Mineral
With Fescue EMT, beef cattle producers can get ahead of summer slump and the negative effects of fescue toxicity that come with it. The mineral defense features proprietary Endophyte Management Technology (EMT) and helps prevent the nutritional and performance challenges of cattle grazing fescue.
In research trials, cattle grazing fescue and supplemented with Fescue EMT demonstrated:
An additional 0.15 pounds gained per day
30% higher average daily gain
The US beef industry loses more than $600 million annually due to the impact of endophytic fungus.
Nutrena® NutreBeef
Beef Mineral
NutreBeef® products are designed to meet all the needs of cattle in every stage of development and phase of production. Choose the right ones to keep your herd growing big and strong based on your animals' performance requirements and dietary needs.
Expertly formulated to meet the unique nutritional requirements

Offer products for cows, calves, heifers, steers and bulls

Available with regional and seasonal variations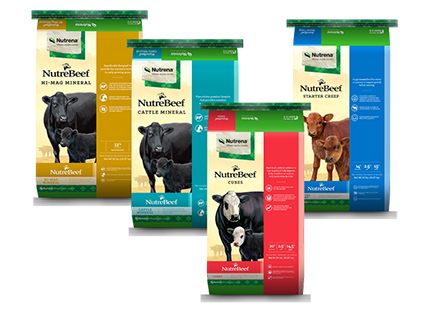 Ranger® Limiter Technology
Beef Technology
Ranger® Limiter technology works with your forages and feeding program to meet your animal performance goals in a self-fed format. Ranger provides versatility to fit a variety of commodities and feed ingredients while optimizing performance and the right gain for your cattle and operation.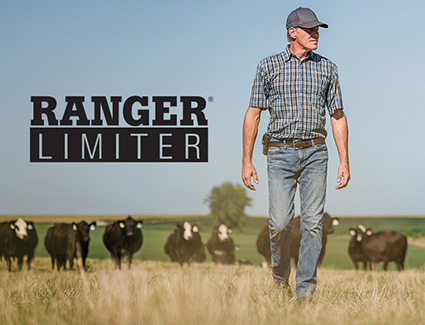 Right Now® Mineral
Beef Mineral
Right Now® minerals are formulated to allow you to match the mineral feeding program to the growing seasons, forage conditions and nutritional needs of your cattle. This program supports healthy weaning rates, heavier calves, and reduced feed costs. Each color-coded product is a special formula, because beef cow nutrition is not a black-and-white issue.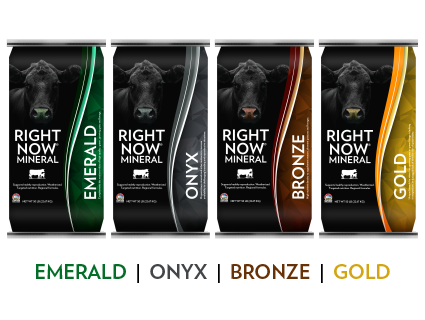 Safe-Guard® 32SG Mineral
Beef 32SG Dewormer/Mineral
Safe-Guard® 32SG Mineral is the cattleman's choice for easy, effective deworming; no chutes, corrals or trailers required. Safe-Guard, the only dewormer available in a free-choice mineral form, takes the guess work out of deworming, providing a safe and effective option for producers.
Works with existing mineral program

Proven efficacy of Safe-Guard

No Veterinary Feed Directive (VFD) required
RESIDUE WARNING: Cattle must not be slaughtered within 13 days following last treatment. For dairy cattle, there is no milk withdrawal. A withdrawal period has not been established for this product in pre-ruminating calves. Do not use in calves to be processed for veal.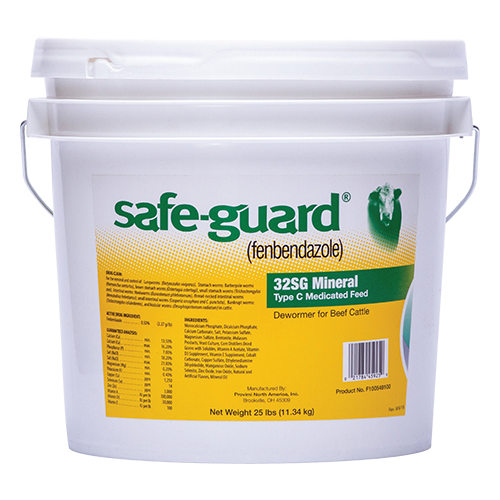 Vigortone 3V Mineral
Beef Minerals
When you feed Vigortone mineral, there's one thing you can always count on – peace of mind knowing your cattle are getting the nutrition they need, when they need it.
For more than 100 years, our team of professionals who know cattle, nutrition, and your business have delivered nutrition solutions that are tried, trusted, true, and tailored to you.
3V Minerals

Regional Minerals